Product Specification
Product Name

Portable Sterilizer (UVPOT)

Model

Clean-B3

Principle

UVC LED Sterilization

Interface

USB-C type

Material

PC, Silicone

Certification

Patent No.10-1594851 KC: R-R-O3P-CLEAN-B3
Product Composition
UVPOT
UVPOT (Grey)
Sally Stand (Grey)
Pouch
Manual
Finger Ring
USB Cable
※The product is subject to change without notice.
(Sends USB cable to any color)
How to Use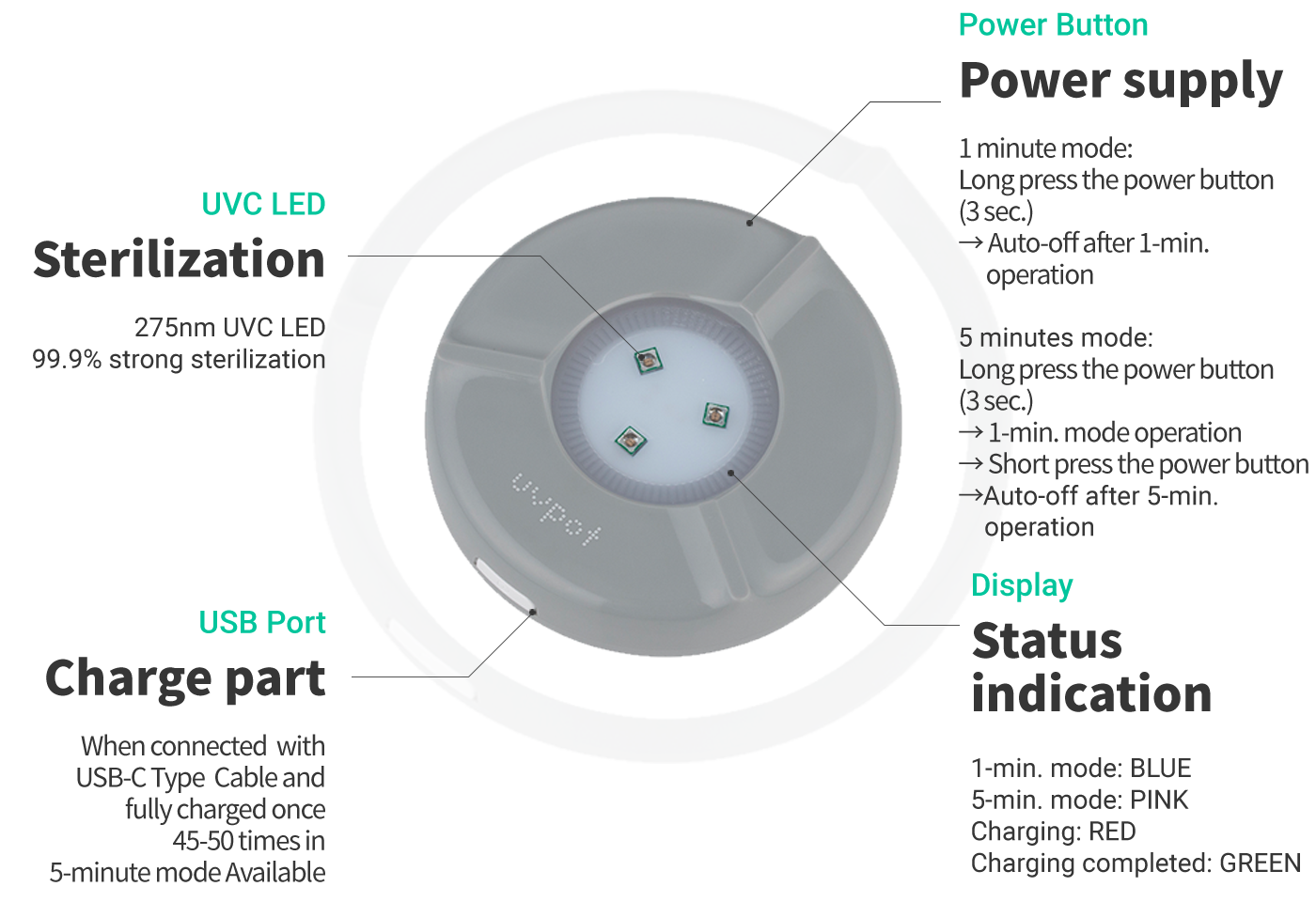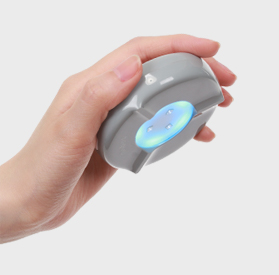 STEP 01
Proximity sterilization
Quickly sterilize bulky items directly.
It is sterilized in 7 seconds at a distance of 3cm.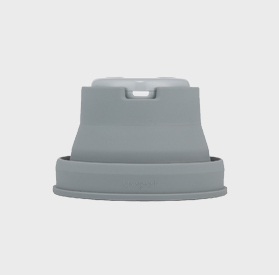 STEP 02
1 minute mode
Fold the Sally Stand in one step
and sterilize car keys and cell phones quickly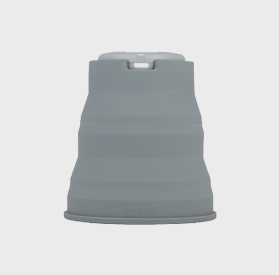 STEP 03
5 minututes mode
Unfold the Sally Stand and
sterilize objects less than 12cm in height.
Application
How can I prevent bacteria from being infected with my fingertips?
Can it be easily sterilized outside?
Don't worry about it. Just try UVPOT~!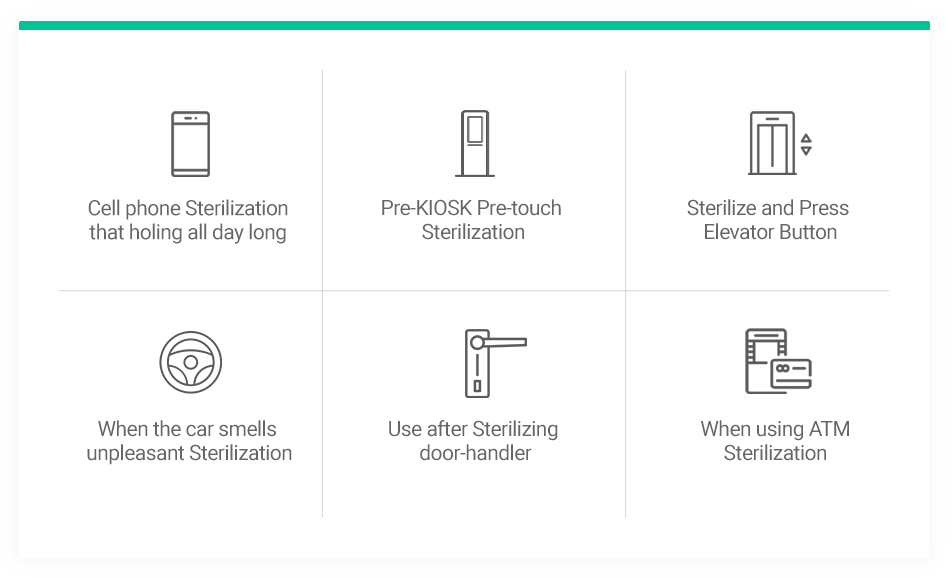 UVPOT VIDEO
You can check the video of user guide.
VEDIO VIEW